VIRUS ALERT!!! - Fake Companies house/RBS email!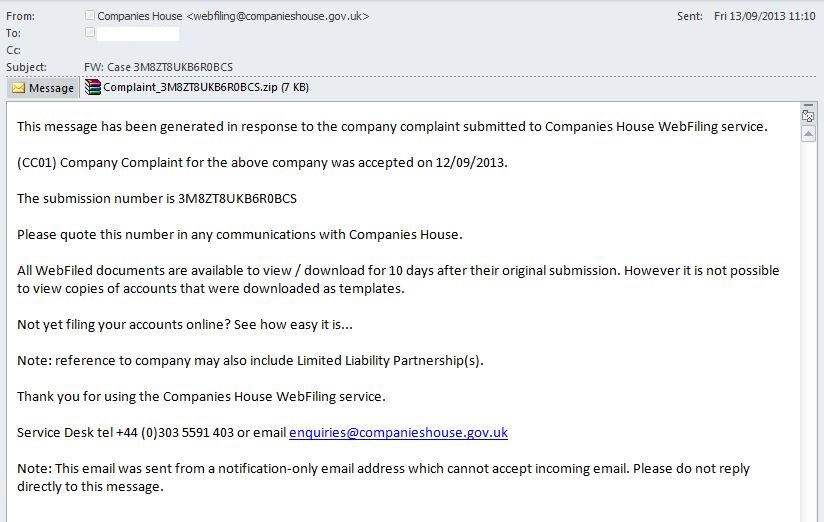 I receive this very convincing email from companies house regarding a complaint made against our company. I was very keen to find out what the complaint was about, after all, we don't want anyone to taint our business reputation. An attachment(zip file) was included in the email with instruction to download it. Within the zip file is a '.exe' file and clicking on this executable file springs my antivirus to life. Alas! the attachment contained a virus. Fortunately for me i don't know the capability of this virus but i am certain the intention of the virus creator is to damage my computer or steal my personal and confidential information.
Shortly after, i receive another email from RBS commercial banking with another attachment which i am sure is also a virus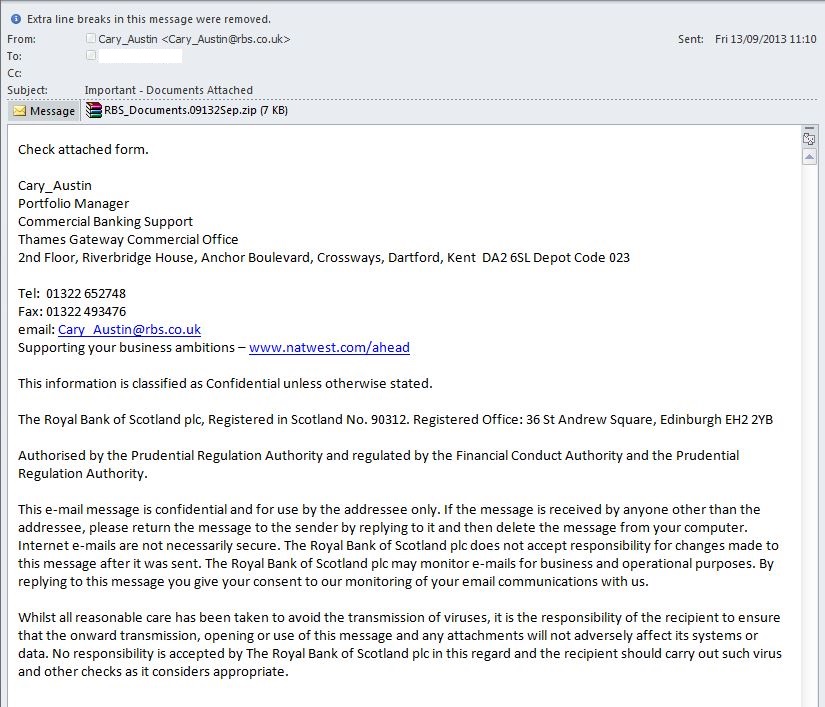 BEWARE OF THIS VIRUS!
If you receive any email that request you to download and install a file or contains .exe, .zip, .rar file DO NOT OPEN IT! DELETE IMMEDIATELY!!!
If you are unfortunate enough to have this virus on your computer, call us now on 01293540762 or text 07940798526 so that we can get rid of the virus and recommend to you a reliable antivirus. The free version may not always protect you.
Tel: 01293 540762 / 07940798526
www.southgatecomputers.co.uk
For more information on this virus