In this edition, we look at how we can keep our computers working at optimum performance, below are five things you can do to keep your laptop or PC working properly: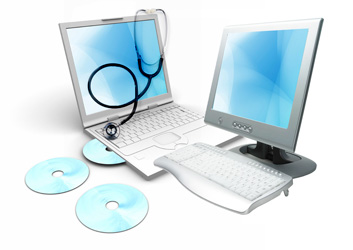 1.

Ensure windows update is kept up to date
As annoying as it may be, updates are released in order to make your computer more secure and work properly as the manufacturers intended.
Most computer are purchased after the release of the operating system which makes them already out-dated at the time of purchase, therefore running regular windows updates will help with addressing any teething issues, bugs and system vulnerabilities.
2.

Uninstall unused or redundant software
Most of us will need to install some sort of software on our computers after purchase and this often carries on with time as our requirement changes. For example, you will need to install anti-virus, Microsoft words, I-tunes, acrobat reader, etc. In most cases these very useful software are bundles with other unwanted ones. This is when you start getting annoying pop-ups which will then start to slow down your computer operation. I have also noticed that most of our customers have several antiviruses on their computer with all of them requiring new subscription, and then they will install another without removing the old ones. This again will slow down your computer without doing any of the intended jobs of protecting your computer and will eventually clash and cause your computer to misbehave. Southgate Computers recommend that you go through your programs list every 8 weeks to clear out and uninstall any redundant program in order to maintain a good working computer.
3.

Run disk clean up, defragmentation, registry clean up, delete cookies from internet browser(s), etc.
Microsoft have included some very useful tools with Windows operating system that you can use to do minimum maintenance, while there are also several tools out there that can be used. Running disk clean up help to clear out your temporary files and website cookies, while disk defragmentation rearrange file fragments to free up valuable resources. Cleaning the registry can be a tricky one if you don't know what you are doing but the benefit of maintaining a healthy registry includes faster system response and a stable computer performance.
4.

Disassembly and thorough cleaning of internal parts of laptop, PC, PS3, Xbox, etc.
This is one that we do not advise just any one to carry out as you can damage your laptop or PC if care is not taken. We strongly advice that disassembly is carried out by a competent person who is familiar with internal environment of electronics. Dust is the number one enemy of all electronics as a single speck of dust on a capacitor can cause it to overheat. Like a car, regular maintenance of your computer can prolong its life span and save you lost of buck, time and prevent data loss. Inevitably, there will be a build-up of dust inside your electronic, no matter how careful you are, and this will need to be removed regularly to avoid damages. Most laptops, PCs and gaming console, have built-in fan to help cool the internal component, over time the dust build up could stop the fan from running properly and cause the components to overheat and subsequently fail. We therefore advice that your computer should to disassembled and cleaned at least twice in a year (especially after summer season) to ensure operations.
5.

Upgrade RAM if necessary
RAM memory determines how fast your computers process information, therefore, the easiest way to speed up your computer is by increasing the amount of RAM installed on your laptop or PC. Some laptops and PCs are restricted so the maximum allowable varies with laptop or PC makes and models. If you would like to confirm how much memory can be installed on your computer, get in touch with us and we will advise accordingly.